New Volkswagen Why Buy the Volkswagen ID.4 in San Antonio for Sale in San Antonio, TX
Why Buy the Volkswagen ID.4 in San Antonio


View Inventory
When you get to know the ID.4, you'll begin to understand why it's one of our most talked-about vehicles. The vehicle comes with clean and modern aerodynamic lines that can help you get a more enjoyable drive. The interior leaves more room for space since you don't need to worry about housing a conventional combustion engine. This electric vehicle makes it possible to say goodbye to the gas station, and you can charge at home without needing to worry about the high cost of fuel. Learn about the Volkswagen ID.4 in San Antonio when you contact our Ancira Volkswagen of San Antonio dealership.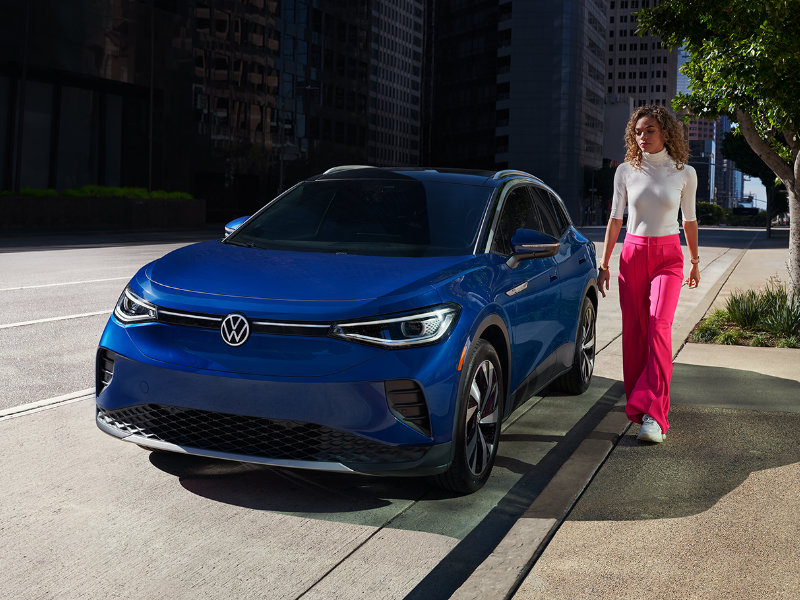 Exterior – Volkswagen Dealer serving San Antonio TX
The exterior commands attention with the inspiring lines and sleek features. You'll love the premium LED projector headlights that give you a clean and clear view of the road. The vehicle also offers an illuminated front Volkswagen logo and a line of light that stretches across the front of the grille. The vehicle comes with an elongated wheelbase with short overhangs, which gives you more space to work with. Get to know all of the exterior features, which can help you make a distinct first impression. You'll love all of the ways that this vehicle can help you get to your destination with a sleek and efficient aerodynamic design. Explore the Volkswagen ID.4 in San Antonio when you contact our Ancira Volkswagen of San Antonio dealership.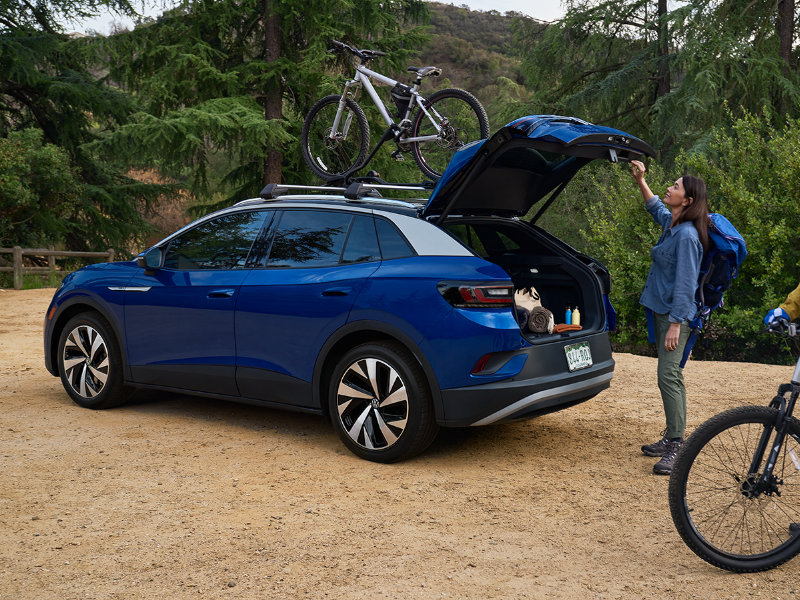 When it comes to interior features, you'll get some great options to help you make the most of your available space. The vehicle comes with plenty of room for your friends and passengers. With rear legroom of 37.6 inches, all of your passengers will enjoy the ability to stretch out. You'll also get 64.2 cubic feet of cargo space when you fld down the rear seats. With an electric vehicle like the ID.4, you would also expect to receive some great technologies. The ID.4 doesn't disappoint with an intuitive start system and a smart 12-inch touchscreen that gives you expansive control over the vehicle. You'll also get wireless connectivity features to connect your devices on the road. Contact our dealership in San Antonio for more information.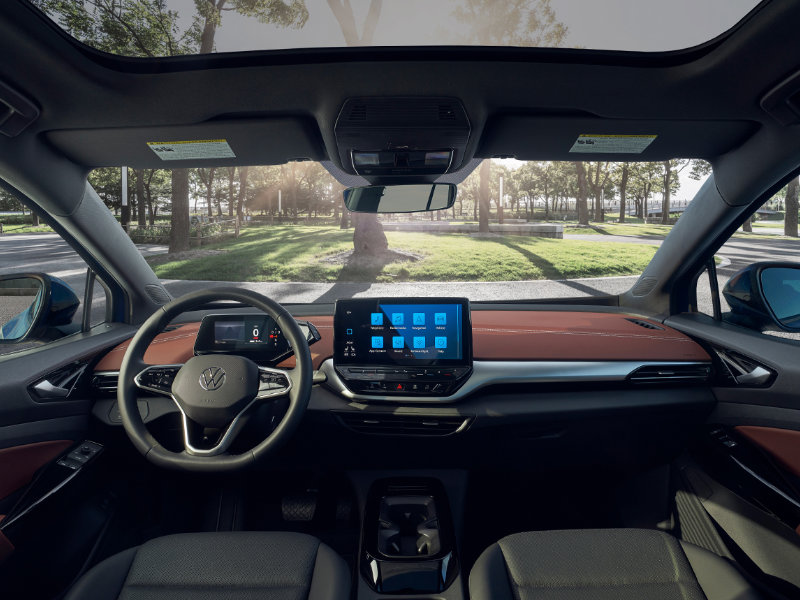 Volkswagen ID.4 Mechanical specs
When it comes to the powertrain and mechanical features, you'll enjoy the stability that the available all-wheel-drive system offers. The vehicle gives you more traction and control so that you can drive away with a vehicle that fits your needs. You'll also get quicker acceleration thanks to the additional grip that the all-wheel system provides. Get to know the instant torque that provides you with an exhilarating drive. You'll enjoy instant torque from the moment you touch the pedal, and the enjoyment that comes with a quiet and swift acceleration provides even more thrills. Contact our dealership in San Antonio for more information.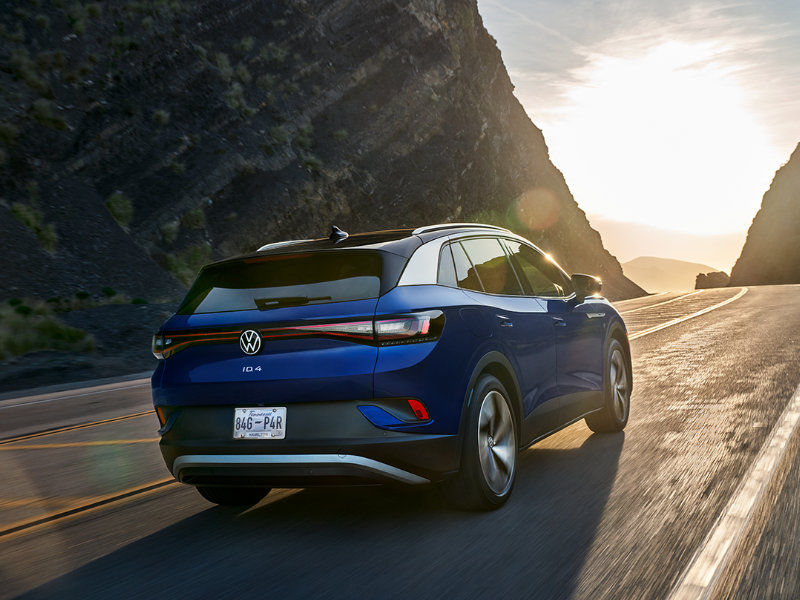 Safety – 2022 Volkswagen ID.4 dealer
The IQ-DRIVE system includes a suite of technologies that can provide you with a better security on the road. You'll love the Travel Assist feature that allows you to get better confidence on the road. The Adaptive Cruise Control system can provide you with an enjoyable ride that automatically adjusts your speed up to your set limit while keeping pace with slower traffic. An active blind-spot monitor system can help you stay safer on the road by alerting you to vehicles in your blind-spot. Additionally, you'll get collision assist systems and emergency assist features that can help you stay alert and safer on the road. Talk with us about all of your options to secure a vehicle that works for you. Discover the Volkswagen ID.4 in San Antonio safety features when you contact our Ancira Volkswagen of San Antonio dealership.
If you're in the market for an ID.4, we encourage you to contact our dealership to ask about any available specials and quotes. We often run specials, and we can usually provide discounts for unique lifestyle situations. Military discounts and other options are often available, which is why it's important that you contact our dealership to see what we currently have available to you. Contact us for additional information, and we can help you get into the car that makes sense for you. When you get your quote, we can begin working on your financing. The best way to streamline the entire experience is to contact us online or visit our dealership. We can talk with you about your options for getting a loan to pay for the ID.4, and we can help you throughout the entire buying process.