New Volkswagen 2022 VW Golf R vs 2021 Subaru WRX STI – San Antonio TX for Sale in San Antonio, TX
2022 VW Golf R vs 2021 Subaru WRX STI – San Antonio TX


View Inventory
The sport-compact segment has changed a great deal in recent years. There used to be a tremendous amount of competition and a great deal of choice. But companies like Ford, Mazda and Mitsubishi have all retired their vehicles and dropped out of the space. The good news is that two of the most popular and iconic options in the segment are still around. These are the Golf R from Volkswagen and the WRX STI from Subaru. These are two vehicles that tend to inspire great deal of loyalty. There is a chance that you are reading this already knowing precisely which one you prefer. But this review will take a high-level approach to a 2022 VW Golf R vs 2021 Subaru WRX STI comparison for those enthusiasts who have not yet made up their minds, and if after reading it you decide you want to learn more about the Golf R, then you can visit Ancira Volkswagen of San Antonio or call us or even contact us online.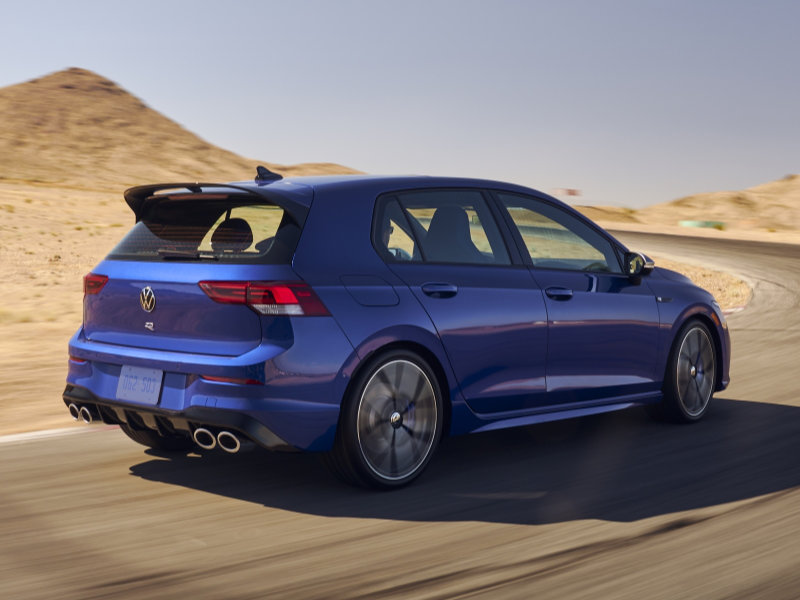 Exterior – Volkswagen Dealer serving San Antonio TX
There is a fundamental difference between the 2022 VW Golf R and the 2021 Subaru WRX STI. The Subaru is a sedan and technically a sport sedan but a sedan nonetheless. The Golf R is a hatchback or, to be more specific, a hot hatch. In fact, the Golf lineage traces back to the original hot hatches of the 1970s. As the sport-compact segment has shrunk, there have even been calls for Subaru to go the hot hatch route—it used to offer a hatch option—but if the upcoming 2022 model is any indication, Subaru has gone the route of a crossover instead. Both of these vehicles have four doors. There used to be a two-door Golf, but that faded from the U.S. market long ago. As for accessing the cargo area, which is better is tough to say. It really comes down to a matter of preference and what you intend to do with it.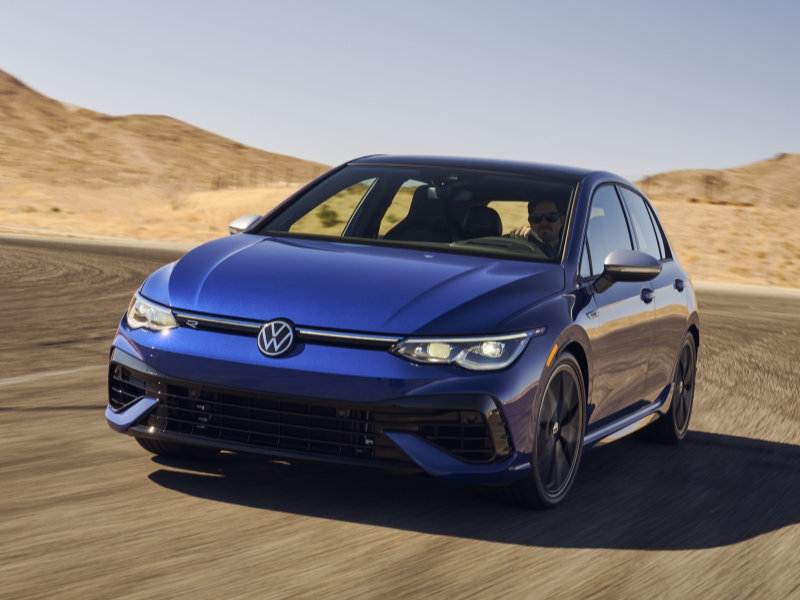 Something that will stand out to new enthusiasts comparing the 2022 VW Golf R vs 2021 Subaru WRX STI is that despite the different exterior form factor, there are many similarities inside. Both vehicles have seating for five and have a similarly designed cargo area despite one being covered by a hatch and the other being covered by a liftgate. These are also not the sport compacts of old when it comes to technologies. Both have larger high-resolution touchscreens at the center of their dashboards, and both give you the option of a premium audio system from none other than Harman Kardon. As for the aesthetics, once again, that will simply come down to your personal preferences.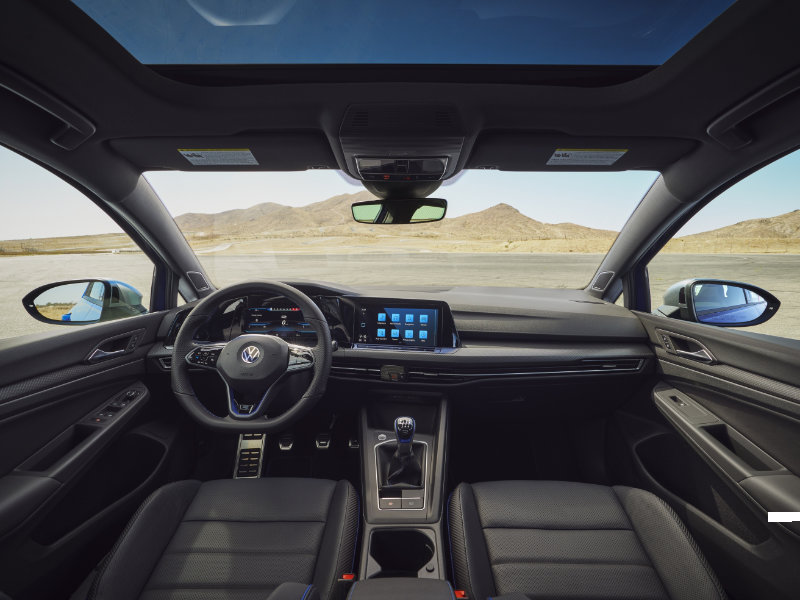 Volkswagen Golf R Mechanical specs
Perhaps no aspect of comparing the 2022 VW Golf R and the 2021 Subaru WRX STI gets more attention than the powertrain, drivetrain and other mechanical aspects. The Golf R tends to be more street oriented and so is rear-wheel drive standard with the option for all-wheel drive. The WRX STI comes from more of a rally lineage and thus comes with all-wheel drive. Both automakers give you the choice of a six-speed automatic transmission, but if you prefer automatic, Volkswagen stands apart. The Golf R has a dual-clutch seven-speed whereas Subaru goes with a continuously variable automatic. Subaru offers a single engine: a turbo 2.4L flat-four that makes 271 hp and 258 lb.-ft. Volkswagen offers two different turbo 2.0L inline-four engines. The base engine makes 241 hp and 273 lb.-ft., and the uprated engine is quite impressive at 315 hp and 295 lb.-ft.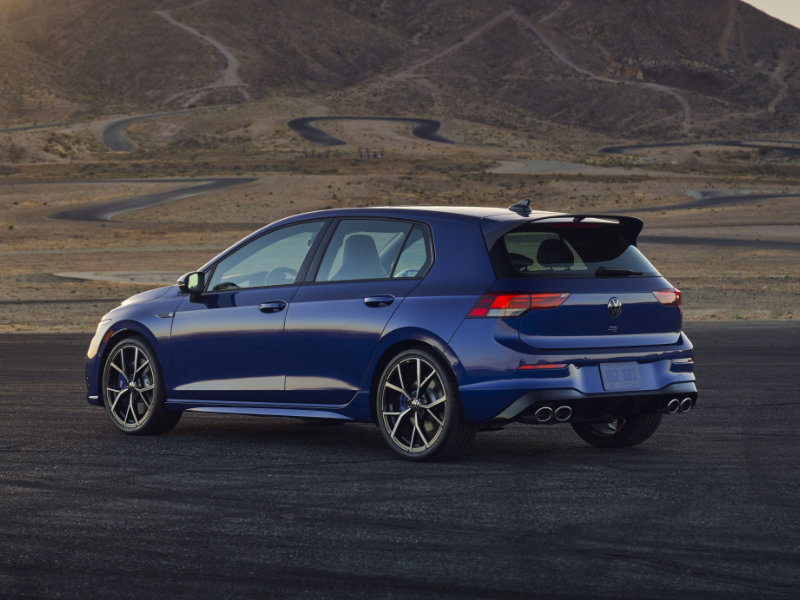 Tech – Volkswagen Dealership in San Antonio TX
As mentioned in the Interior section, both of these vehicles offer big modern touchscreens. Those screens are powered by advanced infotainment software with numerous bells and whistles. The Volkswagen software probably wins out in terms of sheer critical acclaim, but the Subaru software is well respected. Both automakers also offer a suite of driver-assistance technologies, and in both cases, most of the driver assists available for each vehicle is included in that core package. Something to keep in mind, however, is that much of that tech relies on an automatic transmission. If you prefer a manual, then your vehicle may not have access to those features.
If you are interested in a sport compact, we highly recommend that you visit Ancira Volkswagen of San Antonio to see the 2022 VW Golf R up close and personal. There are great reasons why this has been one of the most iconic and popular vehicles in this space for so long. You can also call us or contact via text or email for additional details, and we are also available on our site via live chat.
We appreciate your interest in our inventory, and apologize we do not have model details displaying on the website at this time. Please fill the form out below and our team will quickly respond, or, please call us at 210-951-2228 for more information.