New Volkswagen 2022 Volkswagen Tiguan vs 2022 Subaru Ascent – San Antonio TX for Sale in San Antonio, TX
2022 Volkswagen Tiguan vs 2022 Subaru Ascent – San Antonio TX


View Inventory
The 2022 Volkswagen Tiguan vs 2022 Subaru Ascent comparison is an interesting one because these vehicles have many similarities but just as many differences and perhaps more. Consider that Tiguan is a compact crossover that is large for its class and offers a third row whereas the Ascent is a midsize crossover that is small for its class and features a third row. The 2022 Tiguan, which is now available at Ancira Volkswagen of San Antonio, also brings with it some exciting updates. These include a refresh of the exterior design, more standard and optional technologies and expanded availability of the driver-assistance features. The Ascent arrives with some notable updates as well. Subaru has dropped the Sport package for the Premium trim level and has introduced a new blacked-out Onyx Edition.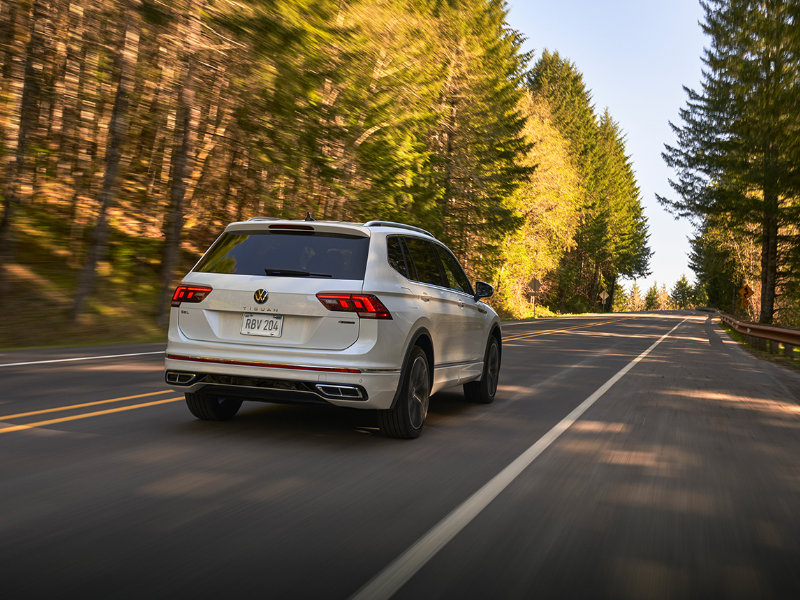 Exterior – Volkswagen Dealer serving San Antonio TX
The 2022 Volkswagen Tiguan is a compact crossover but at the larger end of the spectrum. The wheelbase is 109.9 inches. The minimum ground clearance is 7.6 inches, and the overall length is 186.1 inches—or about 15.5 feet. The 2022 Subaru Ascent is a midsize crossover but at the smaller end of the spectrum. The wheelbase is 113.8 inches. The minimum ground clearance is 8.7 inches, and the overall length is 196.8 inches—or 16.4 feet. The Ascent is also taller—71.6 vs 66.5 inches—and wider: 76.0 vs 72.4 inches. Volkswagen offers 17- to 20-inch alloy wheels. Subaru offers 18- to 20-inch alloy wheels. Volkswagen includes a power liftgate standard. Subaru requires you to opt for the up-level trim.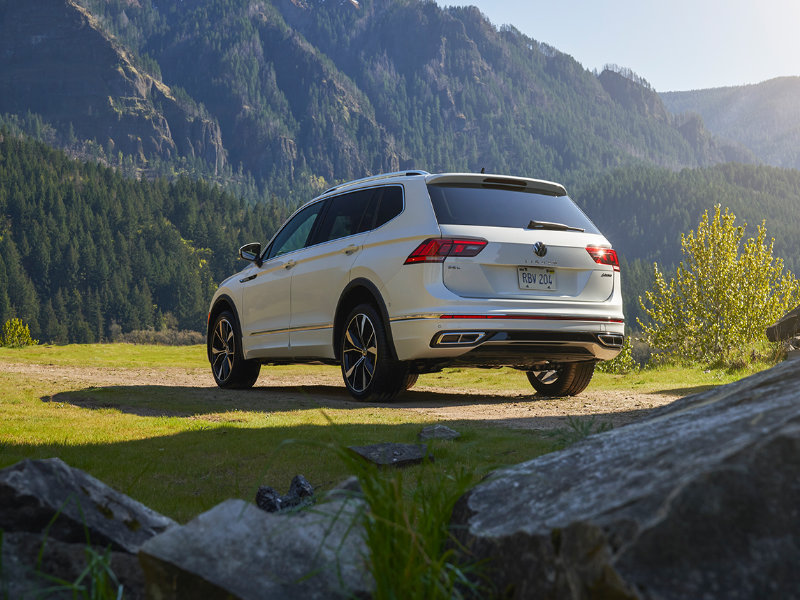 The Tiguan gives you a rather big choice when it comes to seating. In its standard configuration, this is a typical five-passenger crossover, but you can opt for a third row that increases that capacity to seven. It is worth noting that this is a permanent choice since the third row is not practical to remove as needed. The 2022 Subaru Ascent comes standard with three rows. In its default arrangement, it seats eight, but you can opt for bucket seats in the second row that reduce that capacity to seven. Although the Ascent is a larger vehicle, the headroom and legroom differences are not significant. In fact, the Tiguan actually affords a tad more second-row legroom, and the third row is deceptively roomy. The Ascent has more than 17 cubic feet of dedicated storage area. The three-row Tiguan provides 12 cubic feet, and the two-row Tiguan offers almost double the space of the Ascent at 33 cubic feet.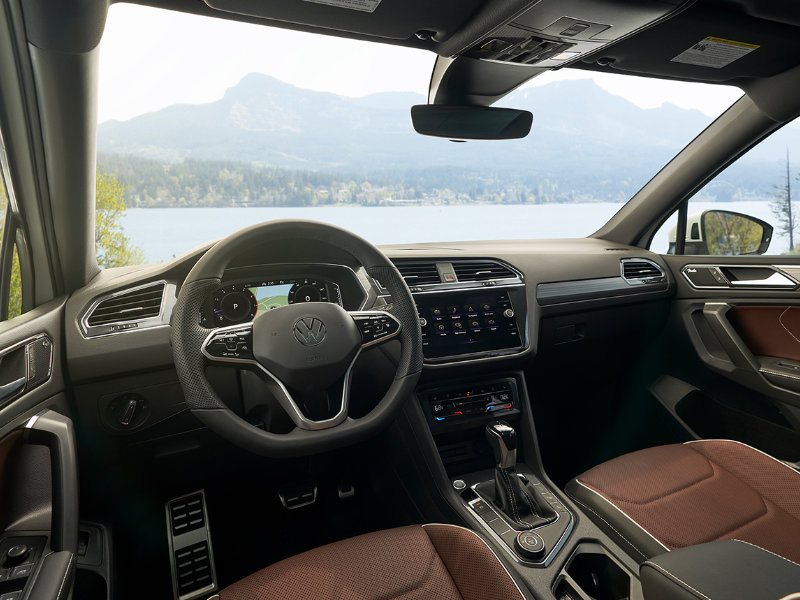 Volkswagen Tiguan Mechanical specs
Comparing the 2022 Volkswagen Tiguan vs 2022 Subaru Ascent in regard to powertrain is interesting because this is where some of the greatest differences are. The first difference is that Volkswagen gives you the choice between front- and all-wheel drive. Every 2022 Subaru Ascent comes with all-wheel drive, and that added cost is rolled into the base price. Another difference is that Subaru opts for a continuously variable automatic transmission whereas Volkswagen goes with a much more sophisticated eight-speed automatic. Typically, the advantage of a CVT is better fuel performance, but the Tiguan provides better fuel economy. Both automakers opt for a turbocharged four-cylinder engine. The Subaru has the bigger engine and higher output at least on paper, but consider that the Ascent is a heavier vehicle, and the difference in acceleration and the like is not significant.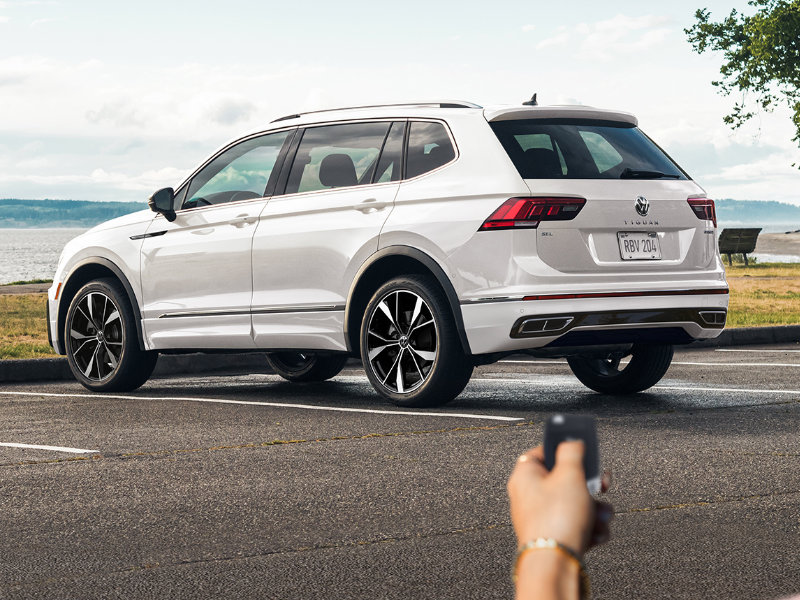 Tech – Volkswagen Dealership in San Antonio TX
Both base models have a 6.5-inch infotainment touchscreen with similar bells and whistles. But many automotive journalists agree that Volkswagen takes a better approach to driver assists. The base 2022 Volkswagen Tiguan features a rearview camera system, blind-spot monitoring with rear cross-path detection and forward collision warning with automatic braking. You also have the option of the IQ.Drive package, which adds adaptive cruise control, blind-spot intervention, lane keeping and many additional features. That package is standard beyond the base model. With its base model, Subaru offers just adaptive cruise control and lane keeping. It does not offer a package like Volkswagen does. Instead, feature availability is restricted to the various trim levels instead.
The team at Ancira Volkswagen of San Antonio invites you to visit our location at your convenience to see the 2022 Volkswagen Tiguan in person and test-drive it. If you can't make it to us just yet, we are happy to answer questions and provide personalized quotes by phone, email or text. You can also shop online via our website, and we offer a wide range of convenient tools, including live chat!