New Volkswagen 2022 Volkswagen Passat vs 2022 Toyota Camry for Sale in San Antonio, TX
2022 Volkswagen Passat vs 2022 Toyota Camry


View Inventory
A 2022 Volkswagen Passat vs 2022 Toyota Camry matchup is an exciting prospect. Both models are rated 5-stars on safety and both have rabid fan bases that often stay loyal to the brand even in an off-year. There's no off-year for the 2022 Passat this year, though, as it quickly asserts itself against a very formidable 2022 Toyota Camry. It's safe to say that some people will choose the Camry by name alone, but if you're still on the fence about these two, consider Ancira Volkswagen of San Antonio your source for good reasons to ignore the Camry this year in favor of the Passat. Volkswagen really put in some work this year serving San Antonio Boerne New Braunfels Austin customers with a supremely well-designed and safe sedan.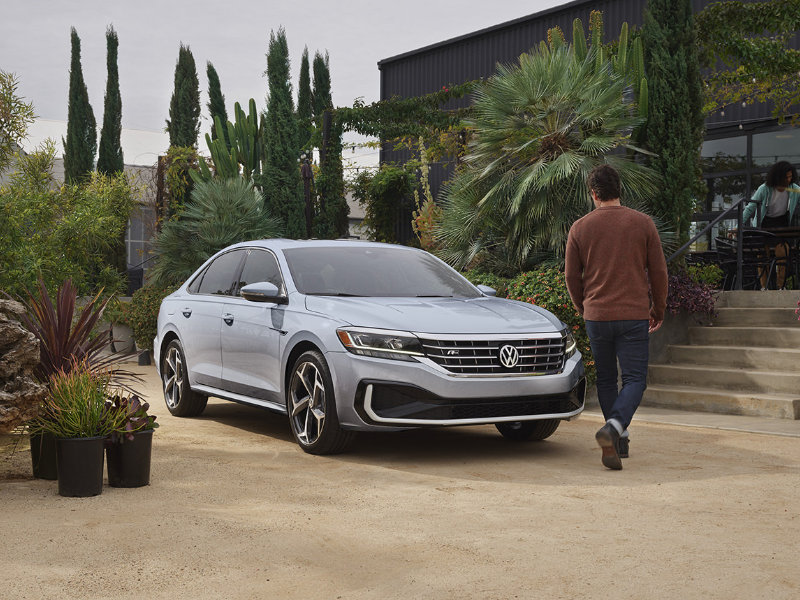 Exterior – Volkswagen Dealer serving San Antonio TX
Wheels are important to the look of any sedan, and sometimes larger wheels mean a more aggressive and sporty stance. For the Passat, the wheels this year come in 19″ wheels on the R-Line appearance package. You'll also have a choice for the Limited Edition featuring 18″ V-Red wheels. Appearance matters on any sedan. It's one of the chief reasons to choose a sedan in the first place. These are the vehicles of professionals and people who want to make an impact in the world. A first impression counts. For a more aesthetic sedan, the Passat is serving San Antonio Boerne New Braunfels Austin customers with more style.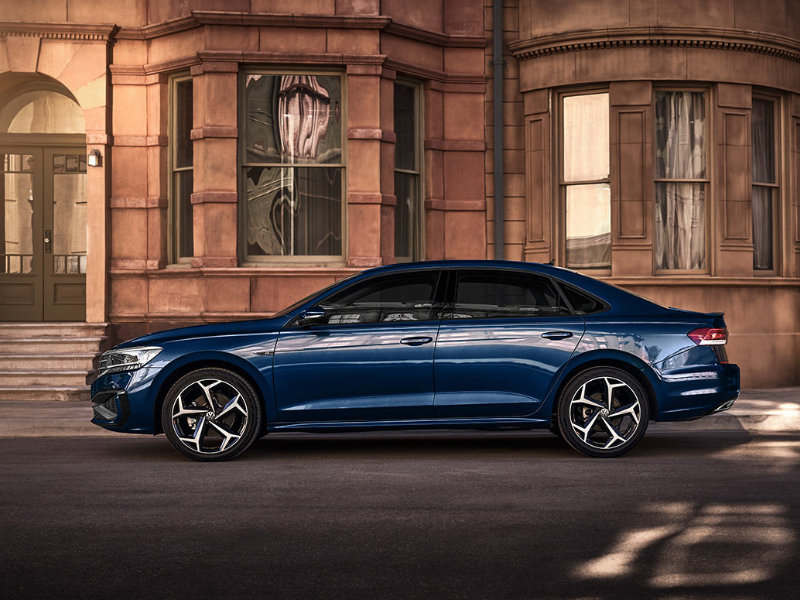 Safety comes more standard on the 2022 Volkswagen Passat vs 2022 Toyota Camry. While the Camry has most of the modern safety features that we associate with 5-star safety rated models, what you'll find is that Toyota often creates "add-on" charges for those features. For example, the Blind Spot Monitoring System that's optional on almost every Camry is going to be standard on a 2022 Passat. Both models are 5-star rated by the National Highway Traffic Safety Administration, but the Passat actually performed better in crash tests. And thanks to more standard safety features, everyone who chooses the Passat will have advanced driver-assist features, while only people willing to pay for them will have some of those feature son the Camry. For standard safety, the Passat is a better choice than the 2022 Toyota Camry.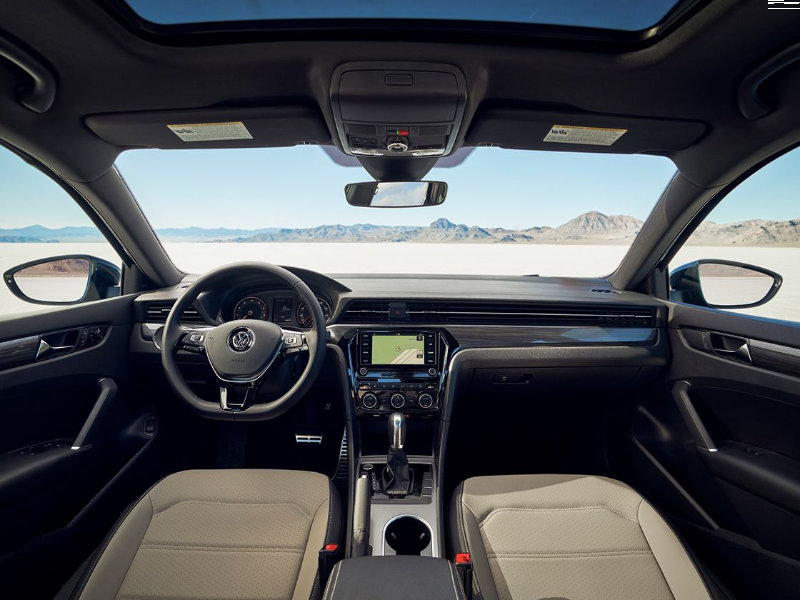 Volkswagen Passat Mechanical specs
0 to 60 performance doesn't always come down to horsepower. Torque is more important in this area. If you love the sensation of accelerating in your sedan and zipping from one place to another, the Passat is the more energetic of the two sedans. For example, the Camry has a few engine choices, as does the Passat. The Passat's engines have more torque than any of the Camry's engines. A 206 lb-ft of torque 2.0L turbocharged engine for the Passat is much heavier on torque than the 2.5L engine from the Camry (having only 185 lb-ft of torque). If you love to sprint on the highway or when the light turns green, then the Passat will give you a much more fun drive. You may test out the torque of the Passat here at Ancira Volkswagen of San Antonio here serving San Antonio Boerne New Braunfels Austin.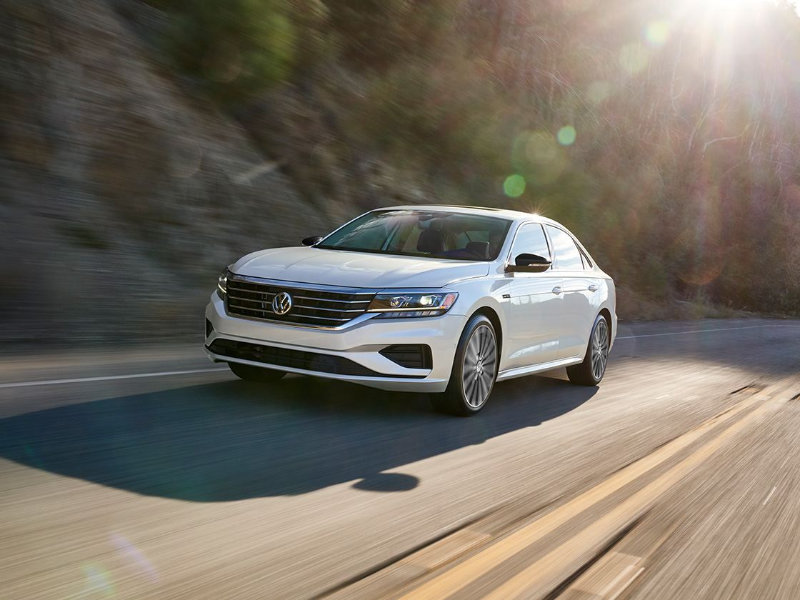 Winner: 2022 Volkswagen Passat – San Antonio TX
The Passat always matches the Camry's style and performance, but this year it's surpassing it. New driver-assist features put it in another dimension of safety. These include Park Distance Control, Park-Assist, Blind Spot Monitor (standard), and Adaptive Cruise Control. Volkswagen even reinvented the wheel this year. Their leather-wrapped multi-function steering wheel has paddle shifters that will transport you into another level of driving experience. Technology is abundant in the cabin as well. A graphic design to the Multi-Function display adds "premium color" to the display that's hard to beat. The Toyota Camry will always be a good car. For those that don't just want "good" this year, be sure to test drive the 2022 Passat for yourself. You'll quickly see that the Passat's legend has now grown to that of the Camry itself, and it's the better choice. We're here Toyota will try to remedy that next year, but it's soon to be this model year. Pick the winner. That's the Passat.
The 2022 Volkswagen Passat is a rare gem in its class. You're invited for a free test drive here at Ancira Volkswagen of San Antonio to prove to yourself whether the Passat is the right fit for you and your family. To schedule, just write to us online or give us a call on your own time. We'll get your favorite trim ready for a fun ride.
We appreciate your interest in our inventory, and apologize we do not have model details displaying on the website at this time. Please fill the form out below and our team will quickly respond, or, please call us at 210-951-2228 for more information.