New Volkswagen 2021 Volkswagen Tiguan vs 2021 Toyota RAV4 in San Antonio for Sale in San Antonio, TX
2021 Volkswagen Tiguan vs 2021 Toyota RAV4 in San Antonio


View Inventory
When it comes to getting a compact SUV, you have several choices on the market. The RAV4 from Toyota and the Tiguan from Volkswagen are both great options. They both offer some excellent features, but you might like the more upscale and roomier interior of the Volkswagen Tiguan. Another bonus with the Tiguan is that you can get automatic emergency braking as standard equipment to help you get a better and safer driving experience. Talk with us about all of your needs to discover the right car for you. Find out about the 2021 Volkswagen Tiguan vs 2021 Toyota RAV4 at our Ancira Volkswagen of San Antonio dealership shoppers.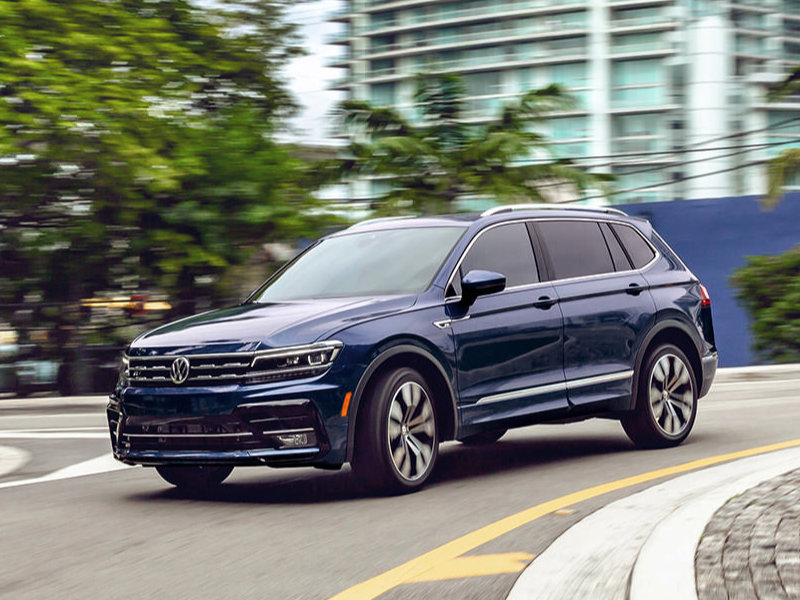 Exterior – Volkswagen Dealer serving San Antonio TX
The Tiguan is designed to make your life easier and help you get more accomplished. You can use a kicking motion under the rear bumper to unlock the trunk when your hands are full. You'll also love the way you can close the trunk with the same kicking motion. The vehicle also comes with a remote power liftgate that opens by pressing and holding the button on the key fob. LED lighting and an adaptive front-lighting system are also available, and they are designed to move with your turns. The RAV4 is designed with a distinct design that is full of personality. One package that might interest you is the TRD off-road package, but the Tiguan offers similar options on the higher trims. Get to know the 2021 Volkswagen Tiguan vs 2021 Toyota RAV4 and explore the available exterior options at our dealership.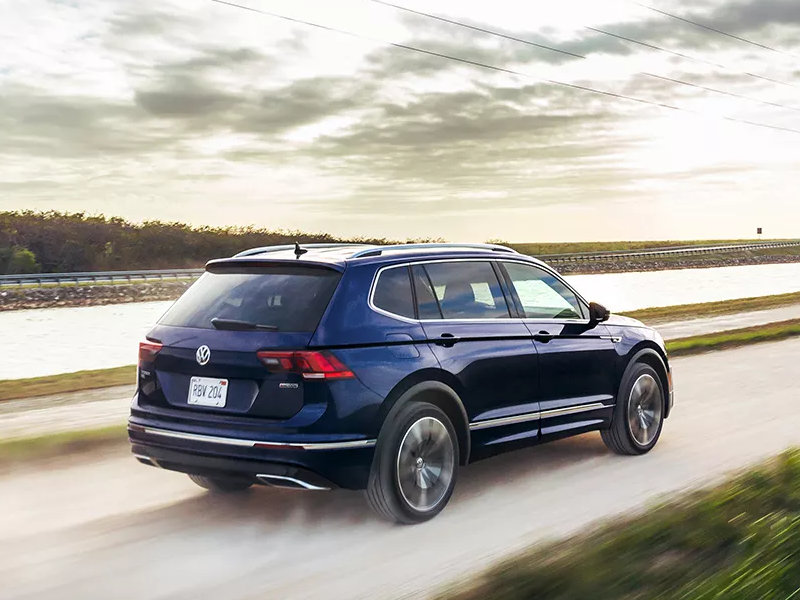 Inside the Tiguan, you'll get some modern styling and spacious legroom that creates a comfortable and relaxed vibe inside the cabin. You'll have everything you need to enjoy your drive. The vehicle also comes with an available panoramic sunroof that is able to blend seamlessly into the cabin to give you an exceptional ride. Experience the interior of the 2021 Volkswagen Tiguan. You'll also want to consider all of the features of the RAV4. It comes with smart features like an adjustable driver's seat with memory function and a panoramic glass roof to bring some extra light into your day. Both vehicles have similar features, but you'll get more spacious options with the Tiguan. Compare it with the 2021 Toyota RAV4 at our Ancira Volkswagen of San Antonio dealership.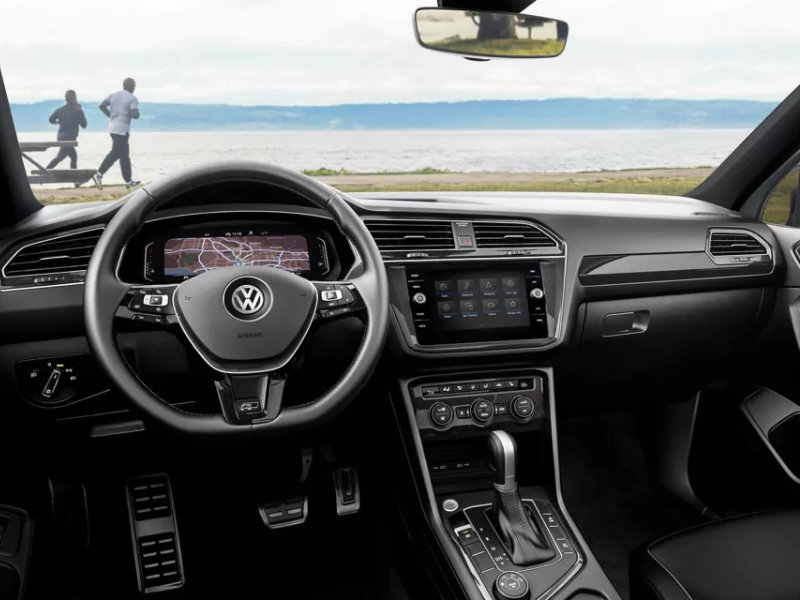 Volkswagen Tiguan Mechanical specs
When it comes to mechanical features, the Tiguan is designed to give you every ounce of power that it has available. The system comes with a 4Motion all-wheel-drive system that is able to help you get better traction and control. You'll also get a turbocharged engine that gives you 184 horsepower of pure power. The drive modes also make it easier for you to select the driving experience that matches the terrain. One nice thing about the RAV4 is that it comes with some good ground clearance. You'll get similar ground clearance on the Tiguan, but this is an essential aspect of any off-road vehicle. The 2021 Volkswagen Tiguan offers some serious mechanical differences to the 2021 Toyota RAV4 when it comes to the powertrain and mechanical features.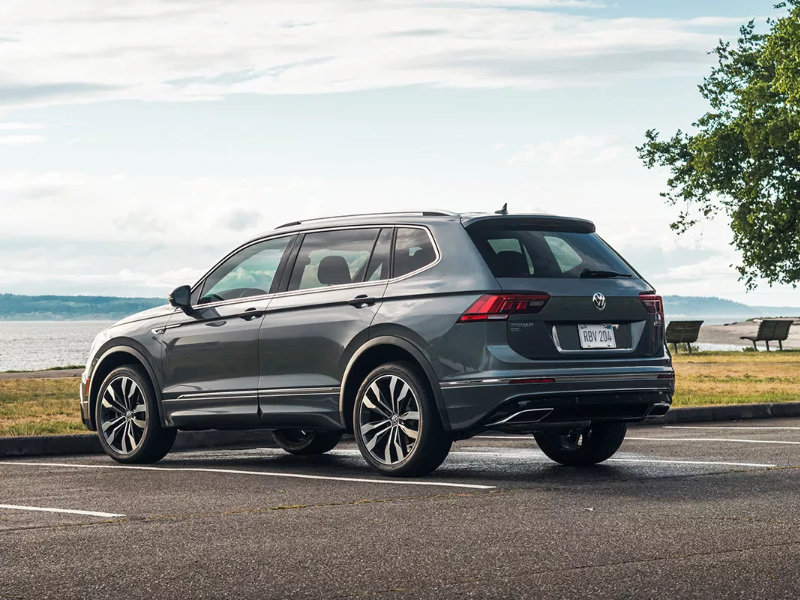 Safety – 2021 Volkswagen Tiguan dealer
Talk with us about your needs so that we can make sure your safety needs are met. We will work with you to ensure you get a vehicle that is designed to help you stay safer on the road. The vehicle comes with a rearview camera system and a safety cage that is designed to help keep your vehicle protected. When you talk with our dealership, we will help you get an amazing drive that you won't soon forget. The Tiguan also comes with a strong safety cage, which is similar to what the Toyota RAV4 provides. However, the Tiguan gives you the smart intelligent crash response system that can help you get a better ride. Let our dealership go over all of the safety and technology features in the 2021 Toyota RAV4 so you understand all of your safety options.
Get to know all of your options for taking home a new vehicle when you contact our dealership. We will help you get a better driving experience, and we can't wait to help you find out about all of your available options. Learn about your options by visiting our website, calling us or stopping by our dealership. The 2021 Volkswagen Tiguan is available for you to take home today. Contact our dealership car buyers about getting a test drive.